Romantic movies are not considered as a serious genre. Why? People say chick-flicks and romantic movies are just fairy tales that don't exist in life. I say, romantic movies are not just fairy tales but these movies have a strong story to tell. Stories that touch our hearts and can change our perspective towards life. Many say that living alone is better than a relationship. But there comes a point in your life where you may need that one person who will stay with you, no matter what. Sounds impossible right? 

Most romantic flicks set unrealistic expectations for women. Women dream to find a man like Noah (The Notebook) who will change her life forever and give her all love and attention she needs. There is no denial in saying that every woman dreams of finding her knight in shining armor at least once. The reality is that we think that such men don't exist. 
Watching a romantic movie is my guilty pleasure. I love the pattern of this genre where one moment you're smiling and the next minute tears are pouring from your eyes. While most movies have a happy ending, some show the harsh realities where they let go and move forward. Such is life. Well, I haven't found the love of my life yet but these movies have surely given me lessons to learn before the fall for fancies of romantic life. 
Here are some lessons I learned from the best romantic movies. It is an exhaustive list of my favorite movies, also loved by everyone. If you haven't watched them yet, you would want to watch it after reading this. 
1. SLEEPLESS IN SEATTLE

Firstly, I watched this movie because of its name. As most of the Hollywood Rom-Coms are set up in New York City, this one had to be different.
Annie says, "Destiny is something we've invented because we can't stand the fact that everything that happens is accidental." If you're wondering who is Annie, she is the one who fell in love with a guy (Sam) over a radio, stalked him, hired someone to get his information, and flew to Seattle to confess her love.
Nowadays, stalking someone on social media and not being guilty about it seems normal but deep down the stalker is guilty of the actions. Well, if Annie can hire a professional to find the love of her life, then stalking is just fine. In a nutshell, the movie stands out to say that women have an obsession with romantic movies and that we're all out there to find the man who resembles a fictional character of a love story. It's unreal to notice that men with perfect hair and all things good do not exist. However, even if the movie proves the fact that there is a soul mate for all of us, a hopeless romantic would believe and wait for destiny to make its way. While you wait for your fate to change, you will wonder, is this reality or just a coincidence?
Sleepless in Seattle will manage to make you believe that following your guts and waiting for the right time can help you find your Sam.
2. 'BEFORE' TRILOGY

Have you ever dreamed of meeting a stranger in a different country and exploring a new city with him/her? Well, if you have doubts about how such instances happen, you should watch 'Before Sunrise' tonight.
Richard Linklater has beautifully documented the journey of two strangers Jesse and Celine in three movies filmed and set at nine-year intervals. Each film takes its course and is shot in different cities of Europe where the strangers turned lovers are walking for a few hours and having deep conversations. It sounds vague at first but the transition between the movies 'Before Sunrise', 'Before Sunset' and 'Before Midnight' is commendable. The tone of the actors change, the maturity has increased and as the movies progress, the conversations and the story seems so real and intelligent that you can't stop watching.
What I learned from the trilogy is that not every dramatic love story ends happily. There are ups and downs in the journey. For a long-term relationship to last, compromise is necessary and valuing each-others sacrifice is important. When Jesse decides to leave The US to live with Celine in Paris, he chooses the connection over everything else. They say, "When you know, you know", right? Jesse knew that Celine was the one when he first met on a train ride to Paris.
3. WHAT'S YOUR NUMBER?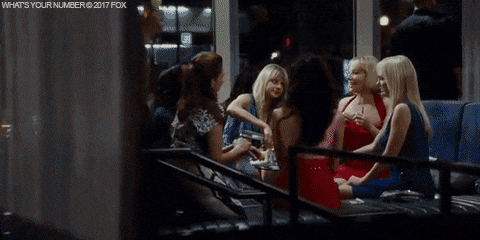 No doubt this movie is a super entertaining romantic comedy filled with sexiness. It is the story of Ally Darling, a young woman who looks back in the past to find the love of her life. As she thinks that there might be a connection among the 20 guys she had relationships with, she meets Colin, the hot and sexy neighbor who is also a ladies man. Colin helps her find her true love but the movie flows in a predictable way. Ally and Colin end up falling in love with each other.
    This teaches us that, what happens in the past is gone. Look forward to a future where things are bright and shiny. 
4.

BRIDGET JONES DIARY

If you're someone who all for lonely nights in your clumsy & cozy room, dressed up in your favorite PJ's, with unshaved legs and playing your favorite movie for the 500th time with a full tub of chocolate ice-cream, dreaming of the Mr. Right. You are the perfect real-life Bridget Jones, baby.
I like how Bridget Jones is awkward yet down to earth. But, if you want to find Mr. Right, he won't come to you without making efforts. Cuddling up in your room won't help. You are the director of your life and you need to take control of everything to fall in place. It's okay to fail and feel sad about it. But the next day, you have to stand up and go out again to achieve your goal. This time, you are more confident because you have learned from past mistakes. This is life. At one moment, it seems impossible but when you take charge and make efforts, you will find your way.
She is exactly what every woman is like. And truly an inspiration. This movie has taught me that, in the journey of finding love, we are going to embarrass ourselves. But for what it's worth, you have to try and never give up. Eventually, we will find the one who is just like us.
  5.

VEER-ZAARA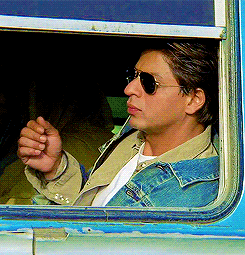 Undoubtedly, Veer Zaara is one of my favorite romantic movies. This movie has it all – the charm of Bollywood's King of Romance Shahrukh Khan, excellent screenplay, and pure love story. If these reasons aren't enough for you to watch this movie, what else do you need? The cross border story of Squadron Leader Veer Pratap Singh and Zaara Hayaat Khan is just WOW!
What does this timeless classic story teach us? As the movie shows a cross-border love story where Zaara falls in love with a guy in another country without thinking of further consequences, it tells us that love has no boundaries.
It beautifully narrates that love grows with time and age and it never dies. It is heart-warming to watch a Pakistani Lawyer trying to reunite the old lovers from different countries.
If you have watched the movie, you have definitely cried when Veer and Zaara meet in court after 22 years. This simply makes us believe in destiny.
6. THE UGLY TRUTH

This was one of the first romantic comedies I watched. There was no looking back after that. Katherine Heigl typically ruled the romantic comedy genre for a while and she absolutely nailed every role. But talking about The Ugly Truth, Katherine plays the role of Abby, a morning show producer who struggles with her love life. She partners with Mike Chadway, a TV show host who advocates unusual theories on love and relationships.
Abby is appalled by Mike's weird ideas of winning over a man, she develops an odd relationship with him. As she becomes successful to impress her hot neighbor, Colin who is a doctor. She loses her own self on the journey by portraying a different woman. Though Mike's way is the winner, he falls in love with her and she realizes that she is no more the woman she was.
What does this teach us? As the movie sounds like a fun, no-brainer comedy, it tells us that there is no need to change yourself to impress someone. Be yourself and men will fall for you. Find your Mike who loves the original version of you!
7. SEX AND THE CITY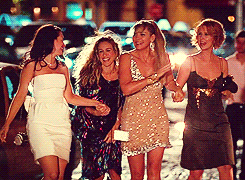 This movie is the Queen of chick-flicks! If you love New York City, sex, and fashion, you have to watch Sex and The City. Based on a TV Series, the movie is a whole bunch of relatable emotions and practical thinking. The joy and tears literally speak to us on all levels. I mean, who doesn't love Carrie Bradshaw?
    This movie portrays the ups and downs of four women who are best friends, Carrie Bradshaw, a fashionista and a hopeless romantic writer, Samantha Jones, a strong independent lady who is sex-obsessed. Charlotte York, a typical house-wife but just above your standards and Miranda Hobbes, a woman who has no time for other things but her career. No matter what happens in their personal lives, they value self-love. They are the ambassadors of self-pampering independent women who rule the city.
    The biggest take-away from Sex and The City is that loving yourself is more important rather than over-thinking about the sad, dramatic things in life. You need to put yourself first to make the most of the time.
8. THE BIG SICK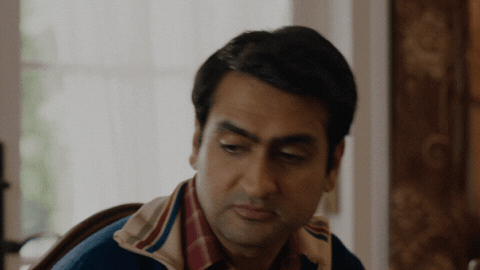 A Pakistani man Kumail Nanjiani, a cab driver by the day and a stand-up comedian by the night falls in love with Emily Gordon, an American graduate student, they struggle as their cultures clash. But as wedding vows say 'in sickness and in health', Kumail's love for his American girlfriend is beyond eternity. When Emily suffers from a mysterious illness, Kumail stays by her side. Though he finds himself forced to face her feisty parents and meet the expectations of his traditional family, he manages to fight it all because of his true feelings.
The Big Sick gave a serious lesson that true exist which is beyond boundaries and cultures. If someone has feelings for you, they will always stay with you. 
 9.

YEH JAWAANI HAI DEEWANI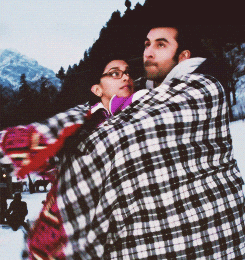 When Bunny left India to follow his dreams, Naina let go of him. She knew that Bunny loved traveling more than anything. On top of that mountain, Naina knew that he was the one. Yet she decided not to confess her love.
    Each character in the movie tells a different story. While Bunny picks his dream of traveling the world instead of his family and friends, Naina chooses to stay with her family and cherish the same routines of life. It is beautiful to watch how two people with completely opposite thoughts attract and love each other.
    The friendship of Avi and Aditi is most amiable. Even though Avi doesn't love Aditi, they respect their friendship and move forward. Their friendship indeed has a powerful lesson. Girl, your guy best friend may not be the love of your life but he will always protect you like your husband/to-be husband.
    YJHD not only taught me what letting go of your love means, but it also displayed a strong lesson of true friendship and relationship. No matter in which part of the world you are, you will always go back to your family and friends. "Jitna bhi try karo, life mein kuch na kuch toh chhutega hi. Toh jahan hain, wahin ka mazaa lete hai", Naina says. This movie made me embrace the feeling of JOMO and made 'living in the present' more meaningful.
    I understood that little things matter, whether it is winning a race to the campsite, revisiting old memories with the family, or appreciating someone's smile. These little moments never fail to make your day.